Management
We take ongoing service very seriously. Together, we are committed to providing an exceptional experience to all our clients. If you have any questions or would like to request an appointment please don't hesitate to contact us.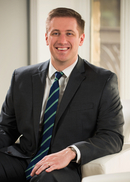 Charles Robert Zuzak II
Director of Investment Services
Chuck Zuzak joined our team in 2016 as the Director of Investment Services.  He is responsible for daily investment operations including individual portfolio construction, rebalancing, developing financial plans, and onboarding new investment accounts. 
Chuck holds the Certified Financial Planner™ (CFP®) designation. Chuck is Series 7 and 66 licensed for investments and has his Life and Health Insurance license. 
Chuck grew up in Wexford, PA and graduated from the University of Pittsburgh with a Bachelor of Science in Business Administration degree in Finance and a minor in Economics.  Chuck currently resides in the Mt. Lebanon area with his wife, Katharine.  Outside of the office, he likes to spend time training in the gym, cooking, camping, playing outdoor sports and watching films.
Grace H Holt
Director of Operations and Client Service
Grace first started her career at Northwestern Mutual in May 2016, and joined the team in November 2017 as the Director of Insurance Operations and Services. She manages the insurance process by completing the application process, coordinating the underwriting process, and maintaining in force policies. Grace is also in charge of daily business operations for our practice.
Grace has her Life, Accident, & Health license in the state of PA, as well as the Series 7, Series 6 and Series 63 licenses.
Originally from the Philadelphia area, Grace moved to Pittsburgh after attending Grove City College. She has enjoyed settling in to the area, having bought a home in Brighton Heights with her husband. She fills her free time with house renovations, reading, and exploring the city.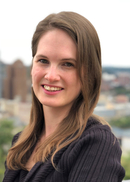 Ashley N Bruder
Financial Planning Assistant
Ashley Bruder joined our team in 2018 as a Financial Planning Assistant. She is responsible for the day to day management of our office, scheduling, and assisting in the planning process.
Ashley graduated from Point Park University in 2012 with a degree in Communications and Public Relations. Ashley lives in Kennedy Township with her husband, Neal and is an active volunteer with Animal Friends. In her free time, Ashley enjoys reading, going to concerts and attending sporting events.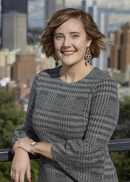 Lindsey Knight Blocki
Lindsey Blocki, Matthew's wife, started working with our team in 2015. Lindsey graduated from Clarion University of Pennsylvania with a Bachelor's Degree in Social Work and Sociology. Lindsey currently manages Marketing for our practice.
Lindsey is a member of the Women's Leadership Council (WLC) and a memeber of the Touqueville Society through the United Way. She actively volunteers through several organizations including Open Your Heart to a Senior. In her free time, Lindsey enjoys traveling and spending time with family and friends.
Nick Stonesifer
Investment Operations Manager
Nick is responsible for developing investment proposals, analyzing suitable investment options, and developing detailed financial plans for retirement planning and estate planning.
Originally from Hanover, PA, Nick currently resides in Greentree, PA with his wife, Cara.
Outside of work, he enjoys working out, playing golf, and spending quality time with his family.
---
Student Associates
We are pleased to introduce our 2018/2019 Student Associates:
Grace Malles
Duquesne University '19
Major in Finance; Minor in Economics
If you are interested in an internship with our team, please contact Lindsey at lindsey.blocki@nm.com.